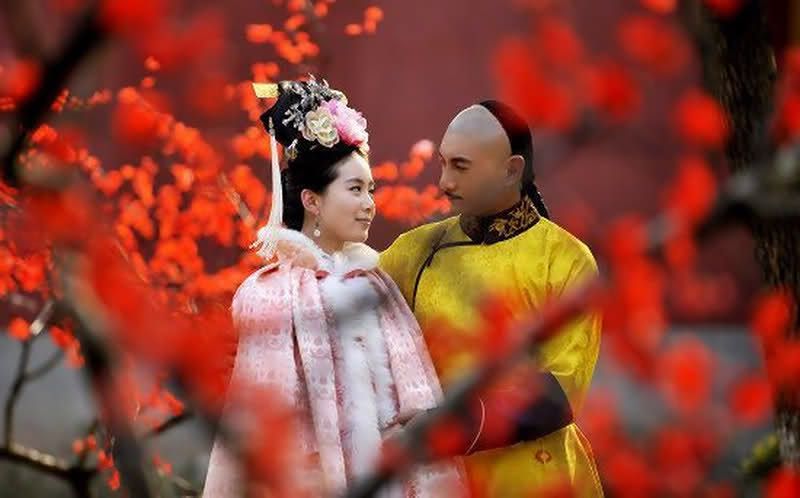 Ive been watching Chinese historical drama since 2001 almost as old as my addiction to Kdramas. However CH dramas leave me depressed all the time XD hence i stopped watching until BUBUJINGXIN. So that i wont be too heartbroken I read Okoala's post about the book so that i'll know ahead of time how this would end.
TRAGEDY! obviously lahat ng Saeguk (Korean historical dramas) and CH historical dramas sobrang tragic ang ending. Except nalang siguro for fusion Saeguk. >.<
Synopsis:
A 25 year-old modern day woman woke up from a car accident to find herself in the body of a 16 year-old
Manchu
girl living in the 18th century
Qing Dynasty
. In her new life, she became deeply entangled in
Aisin Gioro
princes' battle for the throne.
The love story of this drama is so moving i cried buckets for RX and 4th....and the ending? it killed me. Ano ba yun!!!! but its an open one. Id like to think that they will end up together at present. ♥
My girl crush Ruolan..omfg this girl is so purdy!!!!! parang diyosa lang XD
Ruoxi's song ♥
I would also like to thank this drama as it gave birth to my HONGSHI OTP ahihihi